What We're All About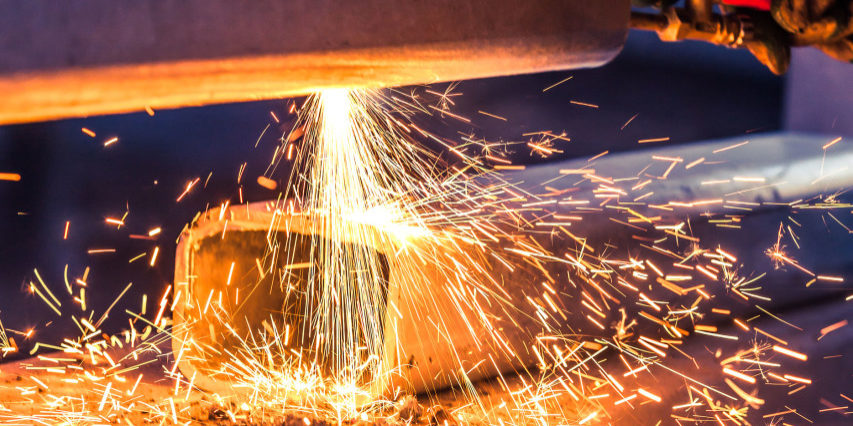 A1 Mobile Welding provides a full range of welding services in and around the Lewiston, Idaho area, but we're willing to travel wherever we're needed! From residential welding services to industrial and commercial welding, we execute every project to perfection!
Services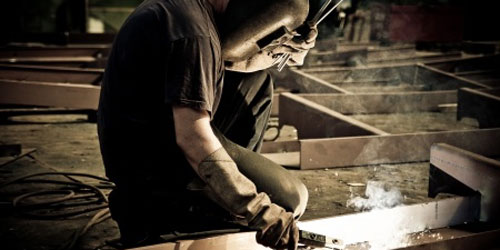 Our diverse experience ranges from MIG and TIG welding, to STICK welding and more! Heavy equipment repairs, machine work, Acetylene welding and more, you name it, we can weld it!
Custom Projects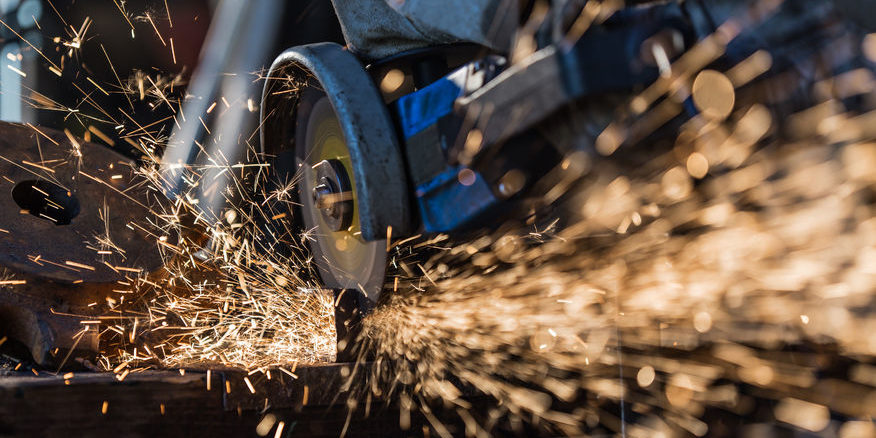 Whether it's equipment repairs, or metal fabrication, our welding abilities are limitless! We can work with existing specifications or help you custom design products that suit your needs.
A1 Mobile Welding was created by Eric Bowen in 2015 and although we are a relatively new company, we strive to provide a personalized, customized and affordable service along with satisfaction of a job well done! We want to ensure that all of our customers are pleased with our work.
If you're looking for high quality and personal service, you've come to the right place. At A1 Mobile welding, we'll give you the attention and personal service you've come to expect and enjoy. We are customer driven and take pride in offering high quality work at a reasonable expense to you.
A1 Mobile Welding is an established, diverse, growing company that serves the needs of commercial and industrial business in Idaho and the surrounding areas. We offer a wide range of welding services including mig welding, tig welding, plasma cutting and air carbon arc gouging.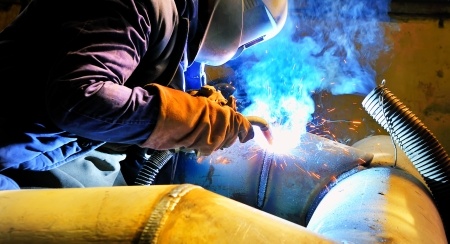 A1 Mobile Welding has a fully equipped mobile service truck. For any of your welding needs, our trucks are equipped with welding machines, air compressors, cutting, grinding, gouging equipment, wire feed, stick, and tig equipment. Our experienced staff has the equipment, training, and D1.1 Certified needed to perform any task, anywhere.
Available any time, night or day!
Arc welding is a type of welding that uses a welding power supply to create an electric arc between an electrode and the base material to melt the metals at the welding point. They can use either direct (DC) or alternating (AC) current, and consumable or non-consumable electrodes.
Gas metal arc welding (GMAW), sometimes referred to by its subtypes metal inert gas (MIG) welding, is a welding process in which an electric arc forms between a consumable wire electrode and the workpiece metal(s), which heats the workpiece metal(s), causing them to melt, and join.
Flux cored arc welding (FCAW), very similar to GMAW, this uses the same equipment as GMAW, the difference is that this uses different consumable wire and the settings are increased.
Shielded metal arc welding (SMAW), sometimes referred to by its subtype of stick welding. This is a process where there is flux covered electrode that starts the arc when in contact with the workpiece.
Gas tungsten arc welding (GTAW), also known as tungsten inert gas (TIG) welding, is an arc welding process that uses a non-consumable tungsten electrode to produce the weld. The weld area is protected from atmospheric contamination by an inert shielding gas (argon or helium), and a filler metal is normally used, though some welds, known as autogenous welds, do not require it.
If you've got a specific welding job you need done, A1 Mobile Welding has you covered. We can take on any project, big or small. We're experienced in all fields of welding and we're ready for your custom projects.
We can weld things like:
Tool Racks
Fences
Grills
Fire Pits
Horse Shoe Art
Contact Us for a Project Quote Today!